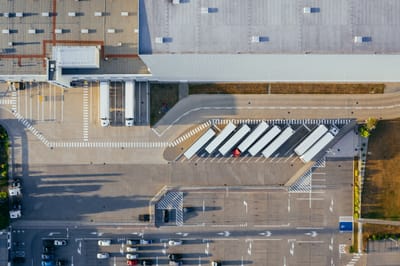 This is what clients had to say:
"Ron Mgrublian did an amazing job marketing our property... He was able to find us a suitable buyer and negotiated a good agreement for both parties. We intend to use Ron for all our future Commercial Real Estate needs. We highly recommend him."
- Hani Nassif, Win Properties (Represented Seller)
"Ron Mgrublian was the perfect agent in so many ways, he had a positive effect on financial results, great engagement with inquires, and he managed to work well with a dual agent representation for seller and buyer. Went the extra mile for me and made us all satisfied with the outcome."
- Bobbi Allen, Allen Properties (Represented Seller & Buyer)
"I have worked with Ron for over 6 years on a few real estate deals from selling my commercial property to renting warehouses, he has always been available to me and a pleasure to work with! I highly recommend Ron!
- Chris McAlister, CBM Trading (Represented as Seller and Tenant)
"I had never met Ron in person when I hired him to list my commercial building in the city of Paramount for lease. This, to me, was beyond unusual, but I had little choice since I was out of state and needed to get it listed as soon as possible. I was very concerned as I had to rely on word-of-mouth from some associates and hoped against hope that it would turn out okay. My concerns were quickly eliminated.
Ron quickly created a professional listing, put signage on the site, and began full marketing of the property. Within days we had a tremendous amount of interest and Ron diligently conducted tours.
Because my criterion for an occupant was rather stringent, many possible tenants were turned away. The city also had their requirements which eliminated other possibilities. Ron never wavered and continued on course until we found a tenant that fit the bill on all counts.
None of this could have happened without Ron's easy-going demeanor, excellent communication skills, and committed persistence. His navigation of lease negotiation and problem solving is second to none.
Throughout, he has been kind and courteous and beyond flexible-- taking care of issues that arose even when they were outside the normal line of duty for a Real Estate professional.
In short, I could not be happier and would recommend Ron to anyone and everyone that needs a Commercial Realtor.
He is clearly in a class of his own."
- Derek Douglas, Douglas Trust (Represented Landlord)